Visit The Sanctuary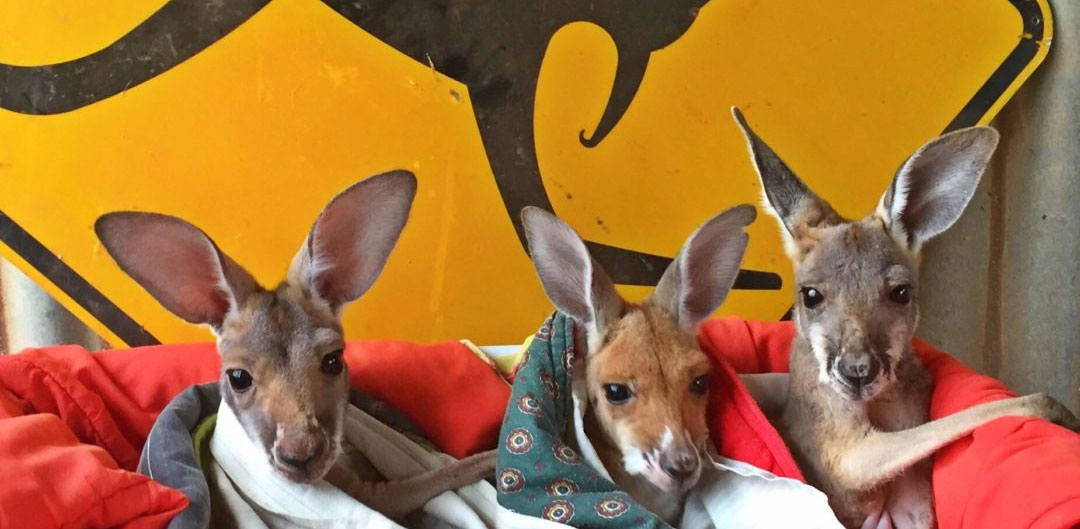 The Kangaroo Sanctuary is a place to celebrate the beauty of the red kangaroo – an Australian icon.
Our Sanctuary is located in Alice Springs (right in the centre of Australia) and is home to Brolga's kangaroo family as seen on Kangaroo Dundee (a BBC / Nat Geo documentary). On our guided sunset tour you will experience a leisurely walk through The Sanctuary's 188 acre wildlife reserve where you might meet the kangaroo characters from Kangaroo Dundee and many others.
Our kangaroos come first, and because kangaroos sleep during the day we don't disturb them. This is why our guided tours are in the late afternoon…just when our kangaroos are starting to wake from their day-time sleep.
The Sanctuary can only be visited on a pre-booked tour. We are open Tuesday to Friday and our tour is about 2.5-3 hours. Bus transfers to and from the Sanctuary are provided. Select the closest pick-up point to your accommodation. We recommend booking in advance because the tours sell out fast!  Adult – $85  Child – $45 (3-17 years)
BOOK BELOW for Tuesday to Friday tours or contact us on 08 8965 0038 during business hours
Private tours  $1,950 with bus transfers, $1,650 own transport. Enquiries tahnee@centrebushbus.com.au
More information about our tour
*  Please wear closed shoes and bring a bottle of water
*  Most tours are guided by Brolga who owns the Sanctuary. Some tours are guided by our other wonderful tour guides
*  There are no self-drives to the Sanctuary to ensure protection of the natural environment
*  Wheeled equipment such as strollers, etc can't be taken on the walk around the Sanctuary because it scares the kangaroos away (they can be taken on the first part of the tour in our small yard where there are no kangaroos)
*  We are closed 15 December 2018 to 31 January 2019 because the kangaroos are on holidays (-:
*  We are fully booked 15 April 2019 – 28 April 2019 and 12 August – 25 August 2019. No standbys available
*  Cancellations are to be made by email at least 7 days before the tour. Our tours are rarely cancelled, but heavy rains for example may mean we need to cancel a tour
*  Enjoy your tour!
Pick-up times (please be waiting at your pick-up location at the start of the pick-up time)

| Feb | Mar | Apr | May | Jun |
| --- | --- | --- | --- | --- |
| 5.15 - 5.45pm | 4.30 - 5.00pm | 4.15 - 4.45pm | 4.00 - 4.30pm | 4.00 - 4.30pm |
| Jul | Aug | Sept | Oct | Nov | Dec |
| --- | --- | --- | --- | --- | --- |
| 4.00- 4.30pm | 4.15 - 4.45pm | 4.30- 5pm | 4.45 - 5.15pm | 5 - 5.30pm | 5.00 - 5.30pm |
#1 of 70 Things to do in Alice Springs!
On TripAdvisor, our Sunset Tour has been the Number One thing to do in Alice Springs for over 4 years! Some have described the tour as a "humbling experience" and many have said it has been the highlight of their trip to Alice Springs and Australia.
TripAdvisor Certificate of Excellence winner 2015, 2016, 2017 & 2018!
TripAdvisor gives a Certificate of Excellence to attractions that consistently earn great reviews from travellers. The Kangaroo Sanctuary is proud to be a consistent winner thanks to the great reviews and support from vistors who tell everyone about their experience on TripAdvisor. Read some of their reviews.
"A life enhancing experience"
" Highlight of our Australian stay"
We won't forget that evening in the Kangaroo sanctuary with Brolga sharing his passion with us. Our girls loved holding in their arms the baby kangaroos while walking around the sanctuary. An unforgettable experience not to be missed!
"Healing experience – Awesome!"
This is not a regular, commercial tour. This is an invitation into the life of a man who is deeply passionate about his cause. The tour is kept to a small size and the approach of the kangaroos is close and personal. Getting the chance to carry a baby kangaroo in the arms is priceless. Listening to Brolga and learning more about these animals is a moving experience. So worth it!